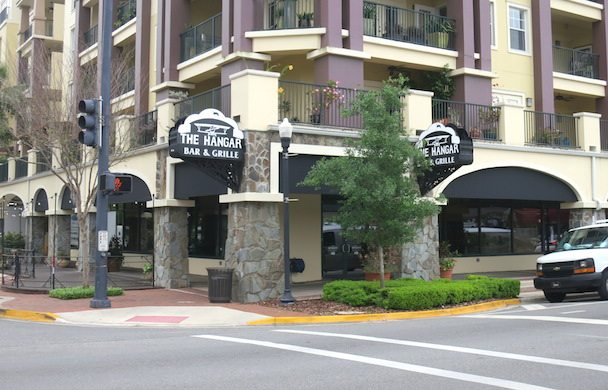 Scott Joseph is reporting that a deal to bring RusTeak Restaurant and Wine Bar (Website | Facebook) into the former Hangar space is close to being signed.
Joseph reports "according to a spokesman at RusTeak, the deal is '86% done,' with a verbal agreement."
The restaurant is located at 2305 Edgewater Dr in College Park [GMap].
RusTeak has location in Ocoee and describes themselves as a "local restaurant and wine bar featuring hand crafted flatbreads, pastas and burgers."
The Hangar closed back in April and has sat empty since.
We'll keep you posted on what happens with the former Hangar space.