The mural of undersea aquatic life on the old Ace Rubber Stamp Company is gone.
It's been replaced with a Red Bull mural by local artist Andrew Spear.
Mills 50 received funding from Red Bull to do a series of murals to promote local art.
Originally they were going to be temporary, but Mills 50 has been working to keep the first one up and now a second one is going in at the building at 1106 E Colonial Drive [GMap].
The building is no longer Ace Rubber Stamp Company and is now Little Saigon.
The Central Florida Aquarium Society has a great post up on the original mural and local artist Jeanette Scheurr who painted the undersea mural.
Here's a look at the new Red Bull mural: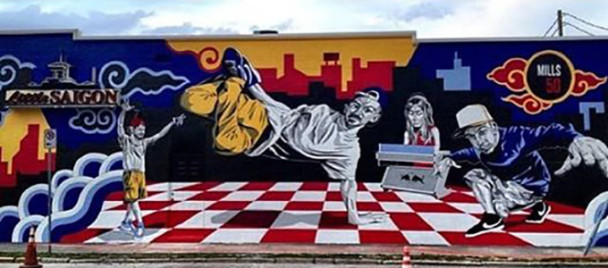 Photos courtesy Central Florida Aquarium Society