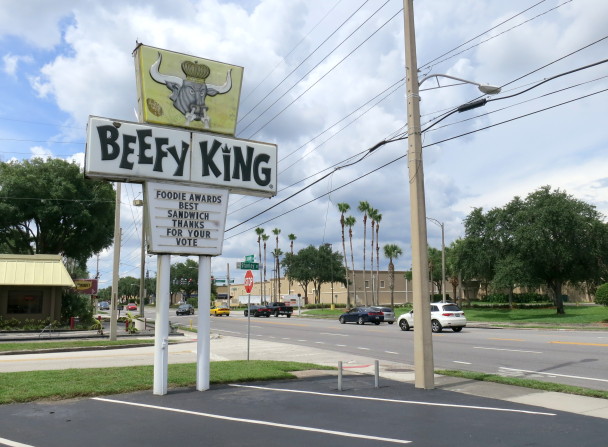 Beefy King (Website) plans to renovate and restore their iconic bull sign.
The third generation independent business is located at 424 N Bumby Ave [GMap].
The Beefy King sign has been at that location since 1967.
Owner Roland Smith says the new sign will be the same but "will be brighter and fully working."
The sign renovation will cost $25,840 and the City of Orlando is kicking in $12,500 as part of their Small Business Facade Program.