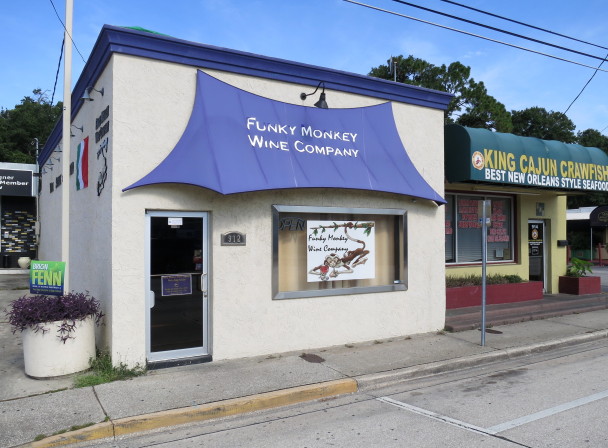 Funky Monkey Wine Company (Website | Facebook) in Mills 50 is revising their menu to add in favorites from Nick's Italian Kitchen.
Bungalower has learned that the owners of Funky Monkey Wine Company are changing the cuisine of their Mills 50 restaurant to italian and they are doing so by bringing back some the popular items from Nick's Italian Kitchen.
The restaurant is located at 912 Mills Ave [GMap].
"We are taking Funky Monkey Mills to Italy," owner Eddie Nickell told Bungalower.
Nick's Italian was another Funky Monkey restaurant that was located in the South Eola neighborhood of the Thornton Park District.
"Mills Ave needs a good Italian restaurant and we are changing Funky Monkey Mills kitchen staff and team to bring great Italian to Mills Ave," he said.
While we are told the name will stay Funky Monkey Wine Company, the new menu is titled Funky Monkey Wine Company's Nick's Italian Kitchen, a sign posted on the door has the same wording and the Nick's Italian Kitchen Facebook page is still active and has recently updated their address to the Funky Monkey Mills Location.
The goal is clearly to bring together the best of Funk Monkey and Nick's into the Mills 50 location.
"We have to keep up with the rapid changes on Mills Ave and we really think a good Italian restaurant will be awesome," Nickell said.
The same owners also own Funky Monkey Wine Vault in Pointe Orlando and the new Mills Brewpub.