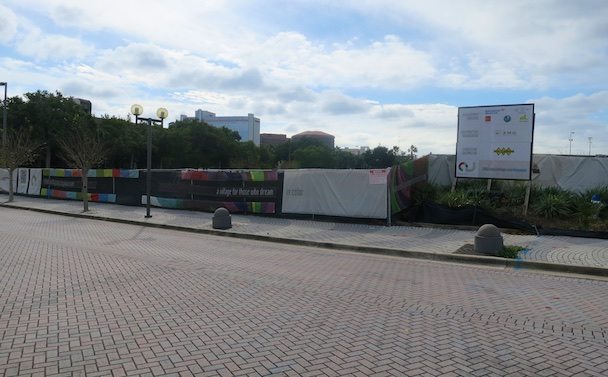 UCF received $2 million from the state to research adding a downtown campus. Now, the Board of Trustees is set to approve $90 million in the five-year capital improvement plan.
UCF has been looking at moving one or two schools to Creative Village in Downtown Orlando.
Inclusion in the capital improvement plan does not guarantee funding, but instead includes projects that might be part of their long-term vision and could still require further approval or funding.
"We have begun studying the possibility of an expanded UCF presence downtown, and consultants met last week with campus and community leaders," UCF Spokesperson Chad Binette told Bungalower. "Our consultants are discussing the experiences of other institutions that have established downtown campuses, particularly Arizona State University's campus in Phoenix, and the components that are required for a downtown campus to thrive," he said.
The ASU downtown Phoenix campus cost over $200 million to purchase the land and build the campus.
The two items that are part of the capital plan are $75 million for "UCF Downtown Presence" which notes that it might be a joint use facility with Valencia and $15 million for a "UCF Downtown Presence Parking Garage"
Based on the plan the funding would be part of the 2015 – 2016 school year.
Also part of the capital plan, and related to the downtown campus, is $6.3 million for a Center for Emerging Media build-out. The Center for Emerging Media is already located at Creative Village. That funding is set for the 2018-2019 school year.
The board will vote on the capital plan this afternoon.