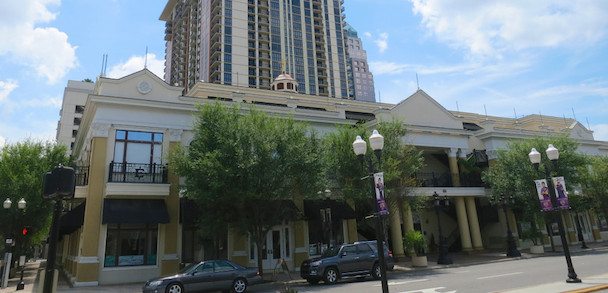 Iron Yard (Website | Facebook) plans to open an Orlando location inside the Church Street Exchange.
The intensive development/programing school has five academies open across the country.
The addition of Iron Yard in the Church Street Exchange building follows the opening of tech coworking space Canvs as the Exchange building moves to become a tech focused building.
Iron Yard specializes in bootcamp style full-time programing courses for adults.
"We move them from technology interested to technology proficient," John Saddington, Partner at Iron Yard told Bungalower.
The idea is for adults who are looking to lean programing either for carer or personal fulfillment.
The Greenville, SC based school focuses on three main areas:
Javascript
Ruby on Rails
iOS development
The classes themselves are 12 week classes and require about 60 hours a week of work.
"For many of our students it will be the hardest thing they have done," Saddington said
Tuition costs $10,000 with financing available along with scholarships for women and veterans.
He says they have a great success rate in placing graduates with jobs. For those that complete the coursework and finish satisfactorily they have a 100% placement rate.
"We're changing lives..that's the coolest thing," he said.
Iron Yard is enrolling students now for their first cohort and classes will start on September 22.