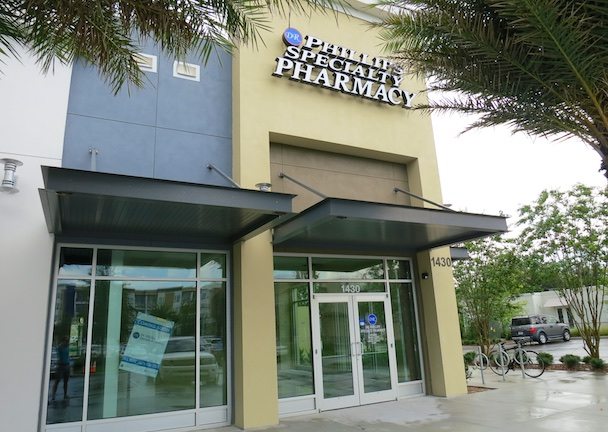 The Mills Park development is filing up quickly.
The latest businesses getting ready to open are an AT&T store, Dr. Phillips Specialty Pharmacy and Pure Barre gym.
Dr. Phillips Specialty Pharmacy (Website |Facebook) is a compounding pharmacy. Compounding is the individual preparation of customized prescriptions on the order of a licensed prescriber.
Dr. Phillips Speciality Pharmacy plans to open the Mills Park location later this month.
Pure Barre (Website | Facebook) is a workout gym for women specializing in pure barre workout. According to their website "Pure Barre is a total body workout that utilizes the ballet barre to perform small, isometric movements, which burn fat, sculpt muscles and create long, lean physiques."
Pure Barre will have their grand opening in this Saturday.
We've previously covered the openings of the other Mills Park tenants: