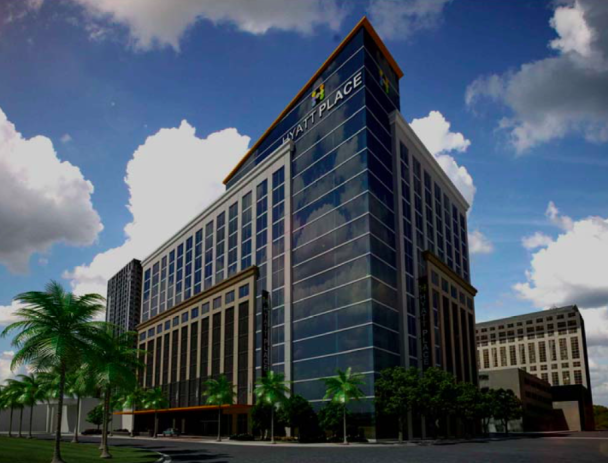 Developers are proposing a new Hyatt Place Hotel in Downtown Orlando.
The hotel would be located at 225 S Garland Ave at South St [GMap].
This puts the hotel on the Church Street Station complex that houses restaurants and bars, the exchange building that is becoming a tech hub and the Church Street ballroom and Orchid Garden.
The 13-story hotel would include 205 rooms, 4,312 square feet of meting space and a 461 space integrated parking garage.
According to documents filed with the City, the applicant is negotiating with the Florida Department of Transportation on relocating the southbound SunRail station to the hotel site. The current southbound SunRail station sits just south of the property even through the northbound station is on the other side of the tracks from where the hotel will be.
Hyatt Place hotels is Hyatt's brand catering to business travelers. The brand was created when Hyatt purchased AmeriSuites in 2004. It's comparable to a Courtyard by Marriott or a Hilton Garden Inn.
There is also a Courtyard by Marriott under construction on Orange and Colonial and another hotel planned as part of the Magic's Sports and Entertainment District.
Here's a look at the renderings, floor plans the site for the Hyatt Place Hotel in Downtown Orlando: