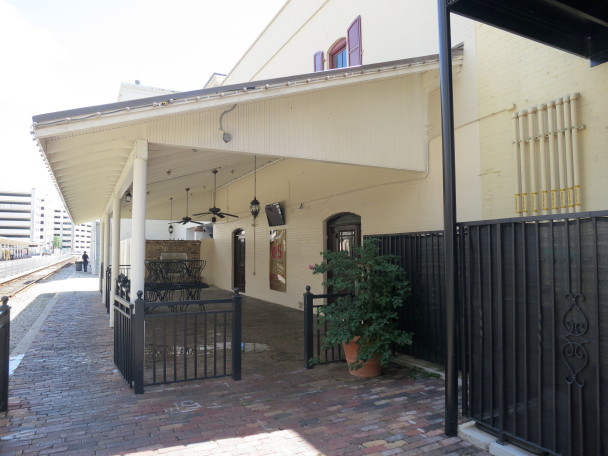 Chicago's Stuffed Pizza (Website | Facebook) is the latest restaurant to open in the Church Street District in Downtown Orlando.
The new pizza place is located at 116 W Church Street in the former Eternal Tap space [GMap].
They are open this week for lunch but will be open starting next week for lunch and dinner.
As we mentioned before, Chicago's Stuffed Pizza will offer delivery and takeout as well.
They don't have their liquor license yet, but tell Bungalower they hope to be able to serve alcohol soon.
In addition to stuffed pizza, their menu includes pastas, sandwiches, salads and thin crust pizzas.
The space they are in doesn't have great visibility from Church street. To enter you can go around Hamburger Mary's and enter across from the SunRail station or you can enter through the Bubmy Arcade entrance to the right of Church Street Tavern.
They have space downstairs that can be rented out for meetings or events.
There are three other Chicago's Stuffed Pizza locations, all in Florida.
Chicago's Stuffed Pizza in Downtown Orlando is open Thursday through Saturday from 11:00 a.m. to 1:00 a.m and Sunday to Wednesday 11:00 a.m. to 10:00 p.m.
Here's a look inside Chicago's Stuffed Pizza: