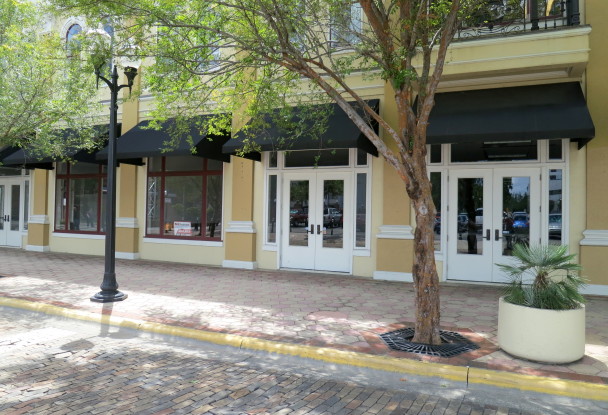 Extract Juice Bar and Lounge (Facebook) is the latest addition to the Church Street Exchange building.
While the inside of the Exchange is turning into a tech hub, the retail on Pine St has remained.
Extract Juice Bar and Lounge will take one of the retail spaces along Pine St in the Church Street Exchange at 101 S Garland Ave [GMap].
The juice bar has two other locations; one in Winter Park and the other in Hawaii.
Owners Michael and Stacy Davis tell Bungalower they hope to give people plenty of healthy options in a fun and relaxing environment.
In addition to juice and small pates, they will also serve and beer and wine.
Throughout their menu, including their beer and wine options, there will be healthy and gluten-free options.
Inside, they say you'll find a relaxing environment with an indoor corn-hole game and pool.
Extract Juice Bar in Downtown Orlando plans to open in November and we'll keep you posted once they do.
Correction August 26, 2014: An earlier version of the story called the juice bar Extract Juice Bar & Tapas. That is the name of the Winter Park location. Right now the downtown location is being called Extract Juice Bar and Lounge.