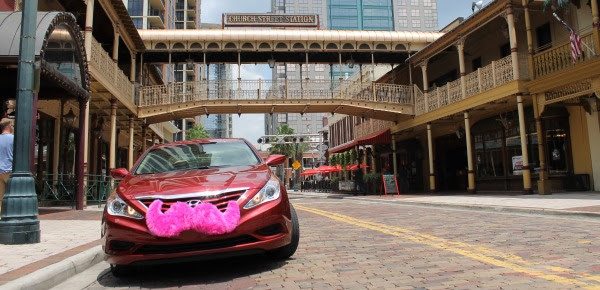 The Orlando City Council discussed some potential changes to the vehicles-for-hire regulations that would make it easier for companies like Uber and Lyft to operate in the City of Orlando.
At a City Council workshop this morning Assistant City Attorney Jody Litchford presented some possible changes.
The idea is to either create a new category of vehicles-for hire or reduce the requirements under the luxury/limo passenger category that allows for smaller vehicles. Additionally there would be the following changes:
The background checks could be done by the company and don't have to be done by the City, but the City would require proof of the background check.
Continue to require vehicle inspection but companies with more than 25 vehicles can do it themselves through an ASC certified mechanics.
Allow advance bookings via an app or require no advance booking.
Prohibit discrimination in service (including geography) with the possibility of auditing.
Reduce minimum fare from $35. This could either reduce or eliminate the minimum fare for all vehicles for hire or just a reduction for non-luxury vehicles.
In addition Litchford brought forward some changes that came out of their community conversations:
Remove requirement of posting rates outside the vehicle
Remove restrictions on hailing taxis or remove requirement of top light on taxis
Require all companies to have a local office to process the return of lost property and receipt of complaints
Increase penalties to $500 per permit (currently $200 for first $400 for second)
Most of the Commissioners said they were frustrated that Uber and Lyft are continuing to operate in the City illegally.
The biggest sticking point in the new category will most likely be the minimum fare.
Lyft and Uber both currently have a $4 minimum in Orlando. Lyft does allow you to pay less if you change it on the app.
A Lyft spokesperson told us last week that the minimum ride fare doesn't benefit consumer safety.
Commissioner Sam Ings made it very clear that he didn't want to reduce the minimum fare saying "It's about opportunity to operate and make a profit." In terms of making any changes he said "I don't think we need to bend over backwards."
A large part of the conversation also centered around airport pickups. The airport currently charges taxis $3.50 per vehicle plus time to wait. The airport estimates that to be about $5.80 for each Uber and Lyft vehicle.
The possible changes were presented during a workshop, but any specific changes would still need to brought to City Council. A second work session is scheduled for late October to help draft any ordinance changes.
"We are looking forward and hopeful that we will be able to have operating agreements or something similar in the near future," Katie Dally a Lyft spokesperson told Bungalower.