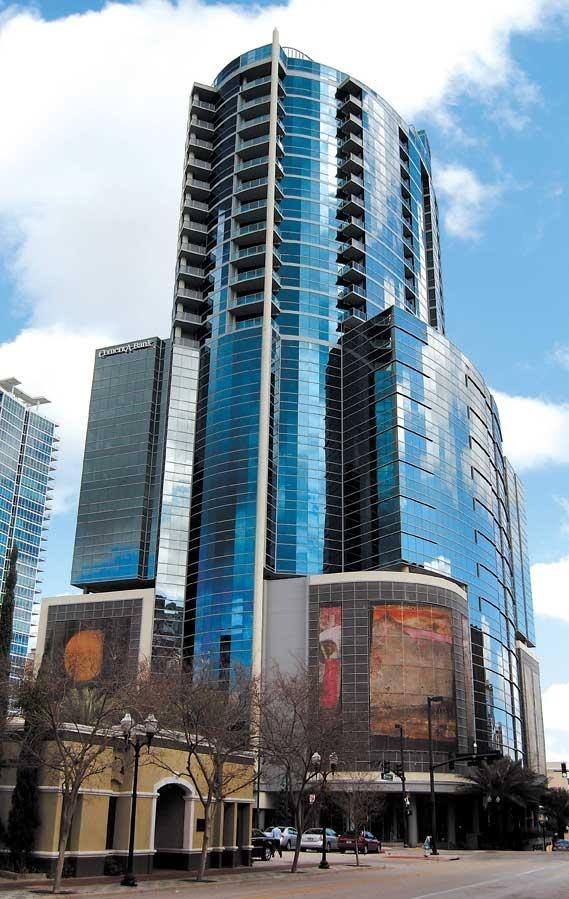 Lincoln Property Co is looking to to replace the three murals the wrap around the bottom of the One Eleven tower.
One Eleven tower is located at 111 N Magnolia Ave [GMap].
Local artists can submit entries to be one of the three six-story murals.
Entries will be judged by Lincoln Property Co and the board of See Art Orlando.
The three winners will get $2,000 in addition to having their mural on the building looking over downtown.
"One Eleven is a great example in keeping with Lincoln's belief that all towers have an obligation to give back to the community and public art," Scott Stahley, Senior Vice President for Lincoln said in a written statement.
The current murals were created by Martha Jo Mahoney and Andrew Spears. The murals have faded since their 2008 call for artists and will have to be replaced every five to seven years.
Interested artists can contact Lisa Cuatt at [email protected] for entry instructions.