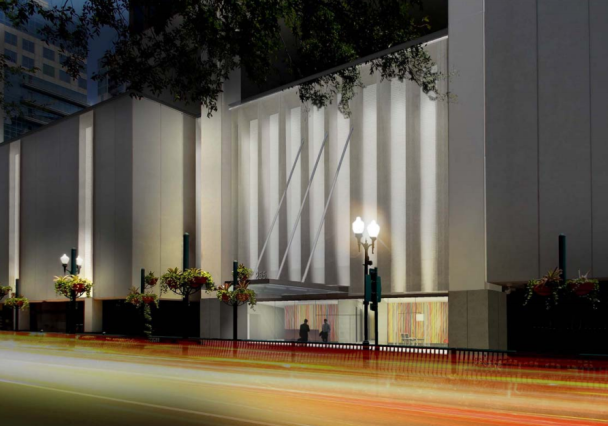 Parkway Properties, the owners of the Citrus Tower in Downtown Orlando plan to give the building some exterior improvements.
The building at 255 S Orange Ave was built in 1971 and the owners are trying to update the buildings exterior to make it a more attractive building [GMap].
The enhancements include:
New transparent and inviting entryway
Updated LED lighting
New steel and glass canopy to replace the aluminum and plexiglass one
New paint on the entire building
Less concrete and more green space in the entryway
New signage
The owners are requesting approval from the City to move forward with the improvements but the City is requesting a slightly modified entryway to help highlight and match the mid-century modern architecture.
Here's a look at the renderings from the owners and the updated one from the City along with the plans for the entryway: