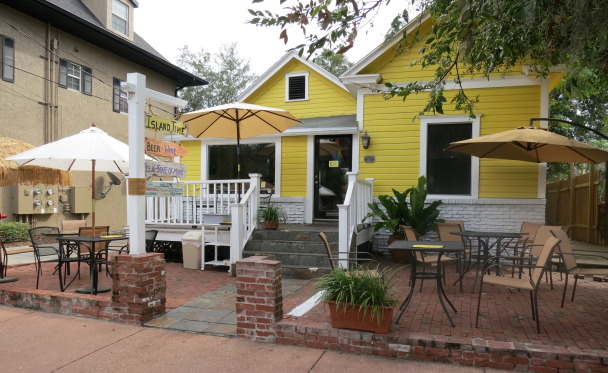 Island Time (Facebook) beer and wine bar is now open in the Thornton Park District in Downtown Orlando.
The new bar occupies the space that was previously IZA Tapas Bar at 712 E Washington St [GMap].
Owner Audrey Davila told Bungalower that are focusing on craft and local beers along with a nice selection of wine.
She says they are in the process of ramping up their beer and wine selection but have started with some basic favorites.
In addition they have a limited menu of light snacks including a cheese plate, hummus plate, mushroom ravioli and wild mushroom and brie soup.
"It's all about the relaxed, island state of mind," she said. "Laid back, casual, come as you are hangout."
Island Time is currently open daily from 4:00 p.m. to 12:00 a.m.
Here's a look inside Island Time in Thornton Park along with their current soft opening beer & wine list and menu: