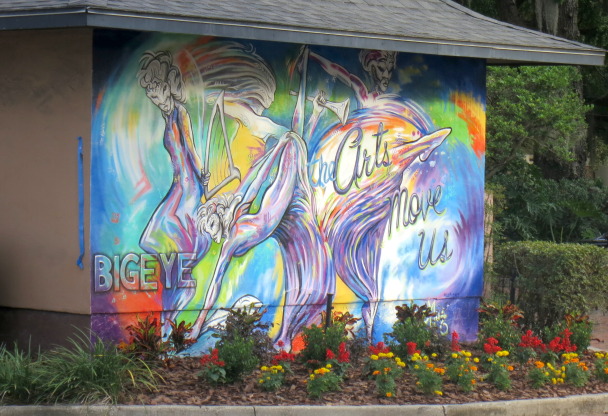 Local artist German Lemus completed a mural on the side of the BIGEYE ad agency building next to the Dr. Phillips Center for Performing Arts.
Lemus' mural on the building at 500 S. Magnolia Ave [GMap] was selected as the winner of the BIGEYE on the Arts contest.
The mural features performers with the words "The arts move us."
"The City Beautiful has finally blossomed into a hub of creativity, and I am in the front-row seat," said artist German Lemus in a written statement. "This design reflects how our city is roaring with bright colors, elegance and splendor."
A local panel of community leaders reviewed and named Lemus the winner from the qualified submissions.