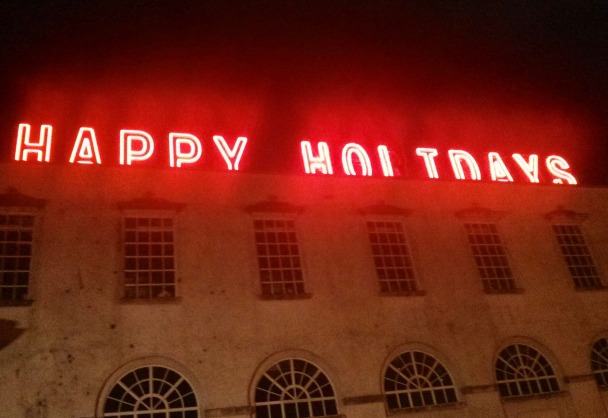 The Ivanhoe Village Main Street will host their annual Jingle Eve holiday celebration this Saturday.
As part of the event they will light the Happy Holidays sign on top of the old OUC building at Lake Ivanhoe.
This is the second year the sign is being lit after it was restored.
The Jingle Eve event kicks off at 6:00 p.m. with the sign lighting and goes until 11:00 p.m.
The event includes food trucks, beer garden, vendors and artists along Orange Ave and Virginia Ave.
There is also a wine stroll as part of the event. You can purchase tickets for the wine stroll here. Bungalower members will receive a coupon code via e-mail for $5 off.