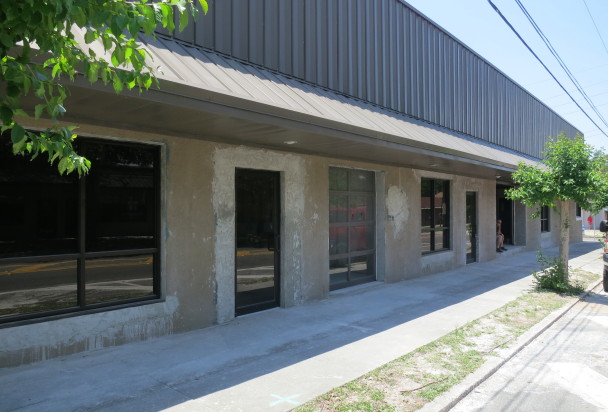 Chad wrote in a couple of weeks ago asking us about the 1010 Brewing Co brewery in Ivanhoe Village:
They were going to open in Sept. Every time I go by I see no one around and if you look in the windows it's just gutted space, no sign of any progress in months.
It looks like things had slowed down for a bit, but now they are back building out their space at 1010 Virginia Drive. The owners tell us they plan to be open by February.
And 1010 isn't the only brewery in the works for Ivanhoe Village. Broken Strings Brewery is planned for the warehouse space at 531 Virginia Drive. They had also been delayed, but now tell us they plan to be open in February or March.
We'll keep you posted on the progress of both breweries.
If you have a question for Bungalower, contact us here.
Photo from previous story on 1010 Brewing Co.