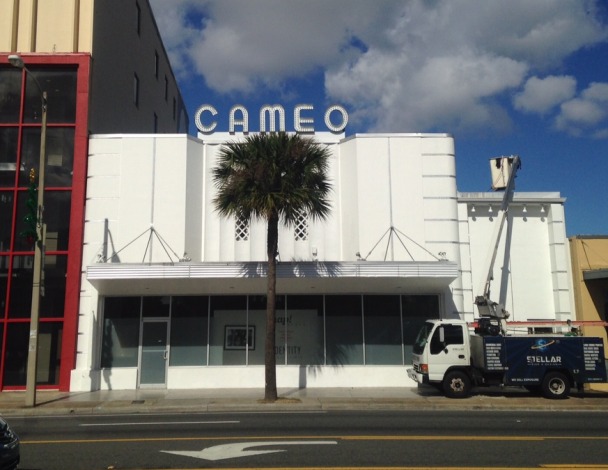 As part of the Cameo Theater Building restoration a new sign has been installed on top of the building.
The sign was designed using the same font and lighting style of the original marquee after a historic picture of the Theater was found.
A small business façade improvement grant from the City of Orlando helped pay for the fabrication and installation of the sign.
The theater was built in 1939 and converted to offices for IBM in the 1950s. At some point, the original marquee was removed.
In 2013, Jorge Boone purchased the building and began an intensive restoration process with architect Wes Featherston  to "re-establish the identity of the building and to bring a sense of history and place to the area."
After a call to community for any pictures of the Cameo Theater featuring the original signage, local resident Ron Jaffe found an advertisement for the Theater's 1940 opening in an archived copy of the Morning Sentinel.
,