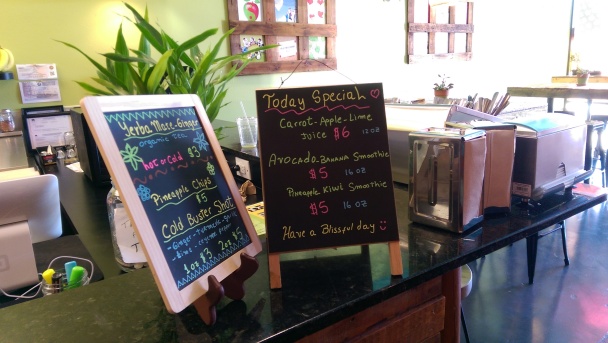 The Blissful Juice & Vegan Cafe (Website | Facebook) is serving cold-pressed juice and raw vegan dishes in North Colonialtown.
It sits in small strip mall behind Colonial Drive, but the interior is peaceful, well-lit, and cool.
The full menu features cold-pressed juices, smoothies, and wellness shots, as well as raw vegan meals and sweets. The cafe hopes make the menu seasonal and focused on fresh ingredients.
The Blissful Juice & Vegan Cafe is open Monday through Saturday from 10am-7pm and is located at 715 North Fern Creek Ave [Gmap].
Here's a look around the cafe: