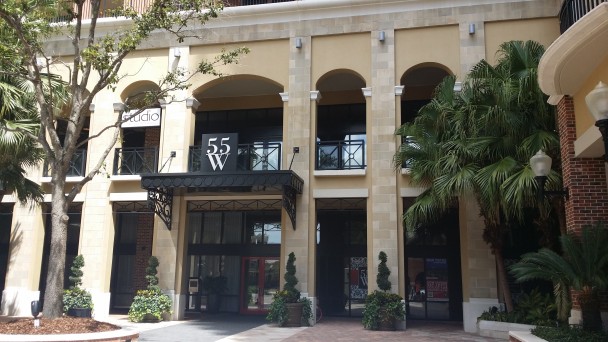 TITLE Boxing Club (Website | Facebook) plans to open on the second floor of 55 West.
The boxing fitness club will offer 30, 60, and 75 minute classes. They also plan to host corporate team building, team training, and fundraising events.
The first class at TITLE Boxing Club is free if you fill out a form on their website.
The owners of TITLE Boxing Club are aiming to open in mid-March.
The fitness club will be located at next to The Studio by Asher Woods at 55 W. Church Street [Gmap].
Graffiti Junktion has also recently announced they will be opening on Church Street.
Take a look at what the Club might look like once it's completed: