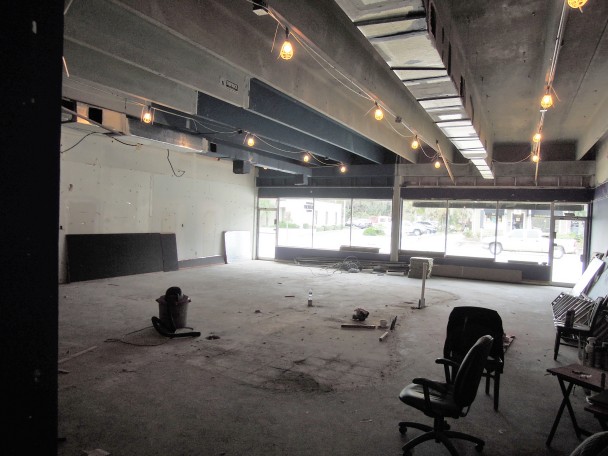 We stopped by the old Peacock Room space today in the Mills 50 District (Website/Facebook) to check on the progress being made by the new owners and bumped into its co-owner Hurst Marshall, who graciously invited us inside for a peek.
Following the closure of their cult-favorite Bar-BQ Bar in Downtown Orlando, Marshall and business partner Ashley Dishman serendipitously stepped into the Peacock Room space when it also became vacant around the same time last fall.
The space has been completely gutted in preparation for the upcoming build-out. Marshall not only removed a drop ceiling to reveal an extra few feet of air space but also took out the wall that used to divide the space into separate rooms. You can also make out the parabolic footprint left where the bar used be.
They're currently awaiting approval from permitting to move on with the rest of the construction but Marshall seemed fairly pleased with the pace at which the build-out was going.
The name and opening date for the new space have yet to be announced.