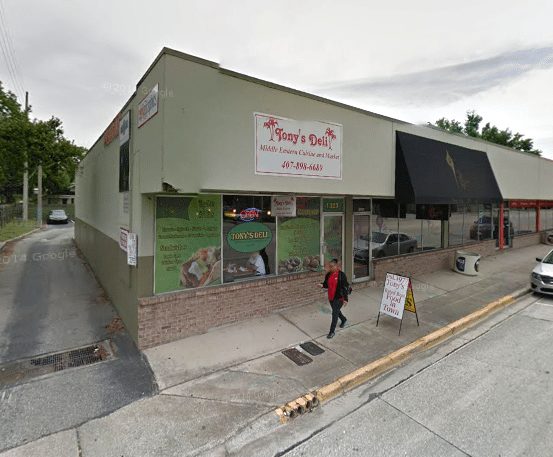 Tony's Deli (Gmap) closed its doors in July last year.
The neighborhood has been abuzz with rumors about what could be taking its place, from a Starbucks, to a video store or it being absorbed into the expansion of the new bar going into the former Peacock Room space next door (click HERE for that story).
In fact, the space is the future home of a new restaurant concept by Colorado chef, John Calloway, called Black Rooster Taqueria. The Black Rooster will be a "farm to taco" concept featuring local ingredients in a counter service setting.
Everything will be made on-site, including hand-made organic corn tortillas with "authentic flavors of Mexico with some South American influence", according to Calloway.
Calloway has 17 years of experience in the hospitality industry and has developed concepts in New York City, Washington DC, Chicago, Las Vegas, Scottsdale, Santa Monica, Mexico City, Punta Mita, Acapulco, Dubai and Delhi.
Renovations have not started yet but we will be keeping our eyes on this restaurant as it develops.