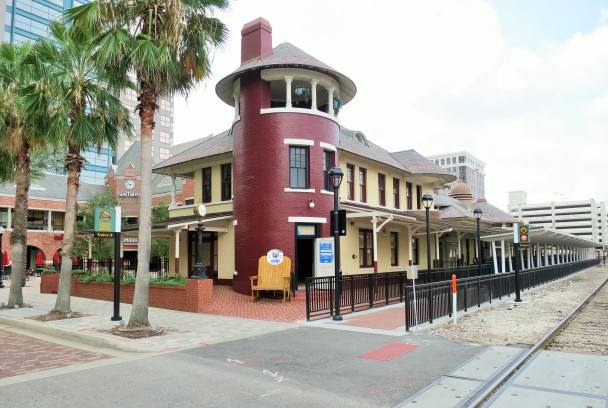 We started covering this development back in 2013 when it was first announced that the owner of Ferg's Sport Bar & Grill in St. Pete, was planning to open a restaurant in the Church Street Train Depo called Ferg's Depot. Click HERE for that story.
They had pushed back their opening date a number of times, largely due to the hangups associated with opening a new venture in a historic building but we spoke with the owner, Mark Ferguson, yesterday after they had received their building permit and were informed that they would be pushing forward as soon as early as next week.
The plan is to transform the the building into a brew house with full bar, serviced by shipping container-based bars and food stalls outside along the patio.
Click HERE to see our photo tour of the space last year.
They will be craning the shipping containers into place early next week and according to their Twitter feed, will be aiming for a late April opening.