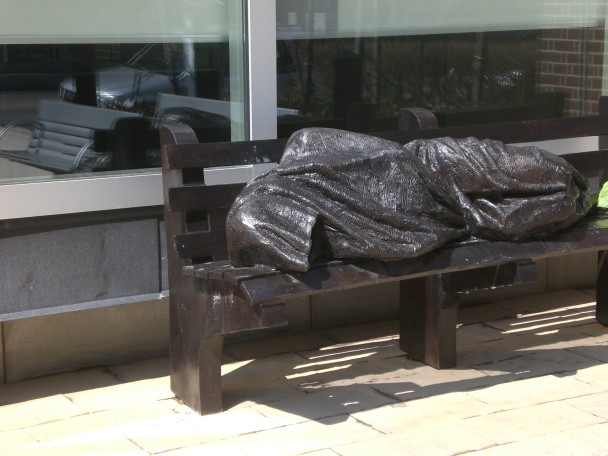 The First Presbyterian Church of Orlando [Gmap] is installing a bronze sculpture called Homeless Jesus on the corner of East Jackson Street and Rosalind Avenue, where they feed homeless individuals and families on a regular basis.
The sculpture depicts a huddled figure laying down on a bench, with exposed feet showing stigmata scars.
The statue was designed by  artist Timothy Schmalz (Website), who specializes in religious statues, and blessed by Pope Francis.
The statue was paid for with a $40,000 donation from a church member and is scheduled to be installed in mid-April.