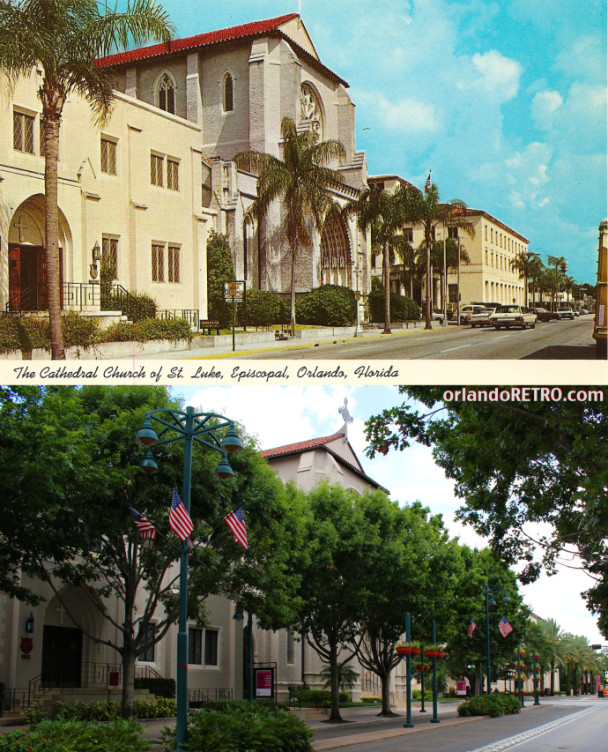 This story was originally written by orlandoretro.com and is a part of an ongoing partnership with Bungalower to educate and familiarize Orlando residents with important local historic landmarks. 
Little has changed on the corner of Jefferson and Magnolia in the last 93 years. A distinguished example of Gothic Revival architecture in downtown, the Cathedral Church of Saint Luke was built here in 1922. The architects of the Washington Cathedral designed the church for Orlando.

The history of Episcopalians in Orlando goes back 30 years earlier. Francis Eppes, the grandson of Thomas Jefferson, moved to Orlando in 1867. He arrived from Tallahassee having been one of the founders of the West Florida Seminary (later to become Florida State). The first Episcopal services in Orlando were held in his home, an estate named Pine Hill, located on Lake Pinelock.
By the 1870's, services were held downtown in the "free school" building — a shared site for churches and education.
To continue reading this story, click HERE.