We're lucky to have our Bungalower desks located at Canvs (Facebook | Website)  in the Church Street Exchange building [Gmap] downtown. One of the many benefits of working at the downtown co-working space is that whenever we need to run an errand, we can use an Orlando Bike Share (Website) bike to pedal around downtown.
Which means we get to walk through the big parking lot at Pine and Garland. Something we're not really looking forward to in the summer.

We wish the space could be a bit more functional, and even produce some sort of benefit, outside of being a spot to park your car … like a solar farm. By placing a solar canopy over the lot, the City could be generating electricity while protecting the cars underneath it from the elements. They could even capture the storm-water runoff before it hits the pavement and reuse it to irrigate the streetscape.
Companies like Solaire (Website) have been making functional and aesthetically pleasing solar designs for years, and the OUC building on Gardenia [Gmap] has a functioning solar canopy on property, that you can see below.
What do you wish this space was?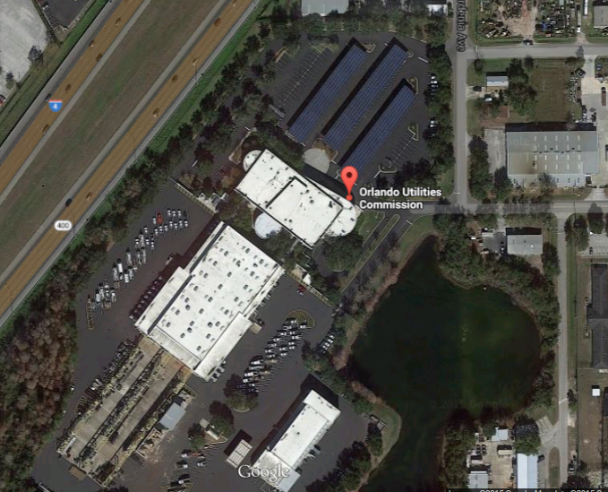 Other examples of solar canopies include: