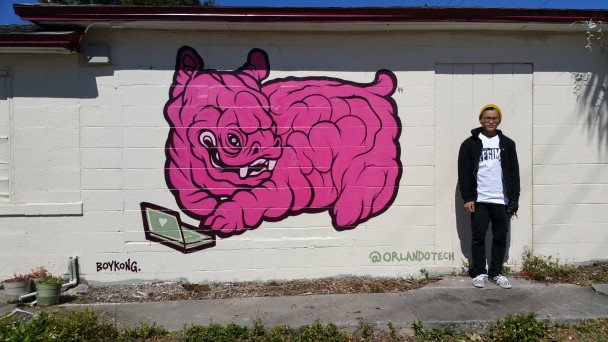 Allison Olcsvay (Website) and Dean Ward of Featurist Orlando (Facebook) managed to capture a time lapse video of local artist Boy Kong (Facebook  | Website) putting up one of his infamous Fat Animal pieces at an event last week at St. Matthew's Tavern [Gmap].

The mural was commissioned by private event planners for Buh-Bye (Facebook) and sponsored by Orlando Tech (Website) as a precursor to a city-wide mural project that will be a part of Tech Week.
The mural is temporary so be sure to go see before it is covered up.