Red Lobster will complete the move into their new downtown offices on Friday, March 6.
Last July, Darden Restaurants sold Red Lobster and a few other assets to Golden Gate Capital for $2.1B to focus on some of their other brands such as Olive Garden.
In August, the newly independent Red Lobster signed a lease for 91,226 SF in Downtown Orlando's CNL I Office Tower at 450 S. Orange Avenue [Gmap]. Over 300 employees will occupy three full floors of the building on levels 8, 11 and 12. Red Lobster has announced that they will be hiring 70 more people for their IT department. Interestingly, this is a return to Downtown for Red Lobster. Their first office spaces were in the Citrus Center, less than a quarter-mile away.
Erica Ettori, a spokeswoman for Red Lobster, gave Bungalower details about their ground-floor culinary development center. It will feature a kitchen, training center, and tasting room. The kitchen, led by Chef Dustin Hilinski, will be used to create new dishes for Red Lobster's 700 restaurants and the training center will be a hub for the company's national "Manager in Training" program. The tasting room, modeled after a Red Lobster restaurant, will be used to test new dishes and host focus groups, as well as other events.
As part of the lease agreement, Red Lobster also has signage rights to the CNL I Tower. Last week a 4'-6" high by 9'-7 3/4" long proposed Red Lobster sign was approved by the Appearance Review Board for the west-side of the building.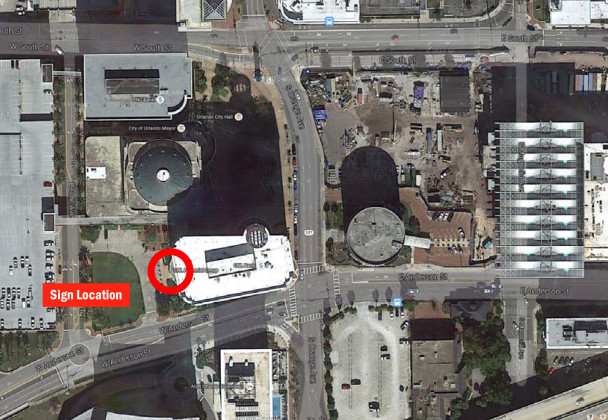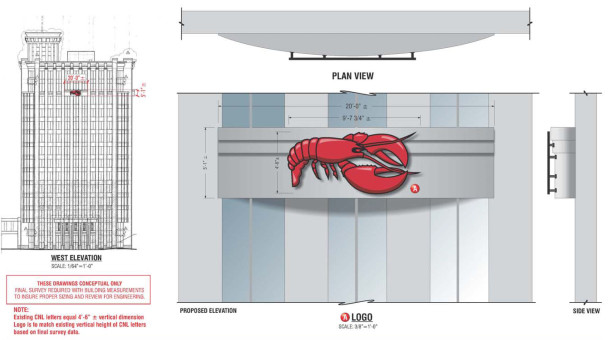 Update: This post was updated on February 24, 2015 to provide more details about the culinary development center and accurately reflect that Red Lobster only has signage rights for the CNL Tower I building.