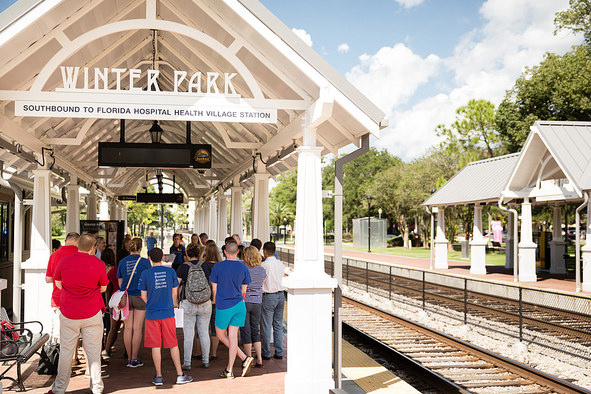 Thanks to contributions from Florida Hospital ($16,000), the Winter Park Community Redevelopment Agency ($6,000), the Winter Park Sidewalk Arts committee and the Winter Park Chamber of Commerce ($5,000 each) and Orlando's Venues Fund, SunRail will be offering free weekend service during two of the region's largest events.
The train will service the first MLS game of the Orlando City Soccer Club (Website) and the Winter Park Sidewalk Art Festival (Website). Both events happen in traffic prone areas of Orlando and Winter Park and will undoubtedly ease any parking pressures the events could cause.
SunRail officials have said in the past that it would cost $5.5 million a year to offer a permanent weekend service.