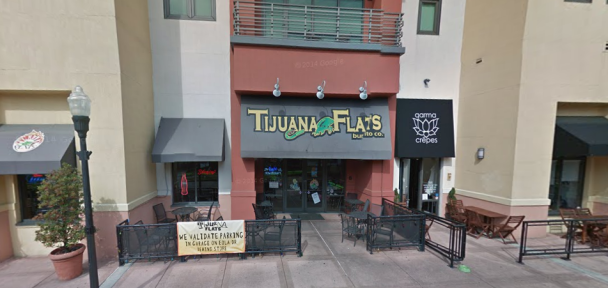 It recently came to the attention of Bungalower staff via a little bird on Twitter (shout out to Adrianna Sekula), that the popular Thornton Park [Gmap] Mexican eatery will be closing its doors on Sunday, March 22.
The Tijuana Flats head office says that the lease had come up for renewal and they had decided against keeping their Summerlin Avenue location open and to "redirect their focus towards other opportunities. The first Tijuana Flats opened up in Winter Park, Florida in 1995 and the chain continues to expand across the state.
All staff at the Thornton Park location have been retained and transferred to other restaurants nearby. The restaurant will continue to operate as per usual until their closing date.
Tijuana Flats has multiple locations in Orlando [Map].