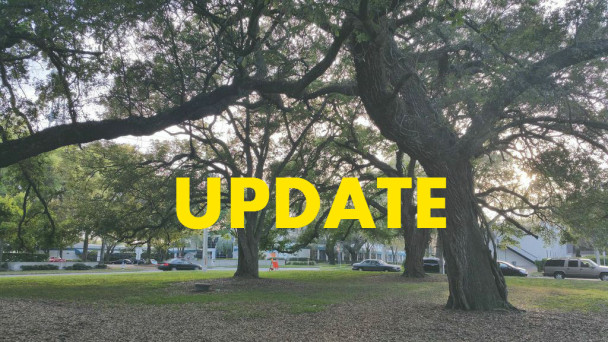 According to a comment posted on a Change.org petition started by Orlando resident Andrew Chang, the City is taking things slowly in regards to stepping into the possible development of popular downtown park Constitution Green (we wrote about it HERE on March 13).

At the time of this posting, the petition had collected over 4,000 signatures.
There will be a rally at Constitution Green [Gmap] on Saturday, March 21. More details HERE.
We've copied the City's comment below:
Mar 17, 2015 — On March 13th, the City of Orlando posted this update in response to the efforts by all of the supporters here and the concerns expressed by the community:
"We've been getting questions recently regarding the green space in downtown known as Constitution Green and wanted to provide you with the latest information we have regarding that property.
This property is privately owned and we appreciate that the owner has leased this space to the City since 1987 for our community to use as green space in our downtown.
While there have been conversations, at this point, the owners have not filed any applications for development, applications for any tree removal or any formal notification to terminate the lease.
Again, we appreciate the property owner letting us use this space for the benefit of our City and hope to enjoy the loaned green space for as long as possible."
UPDATE: The City's comment can also be seen HERE on their website.