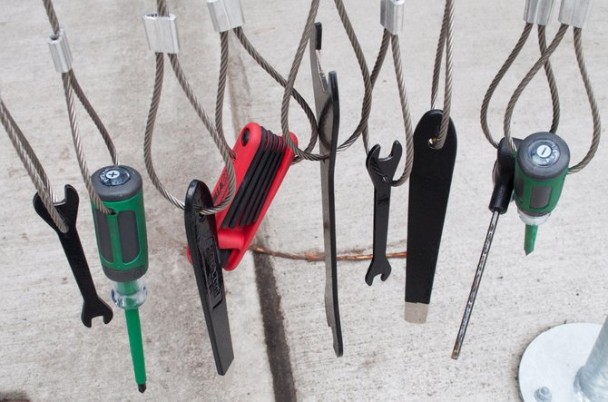 Bungalower has recently learned that the City is planning to install four bicycle repair stations at strategic locations to accommodate recreational and commuter cyclists.
Repair stations  include all the tools necessary to perform basic bike repairs and maintenance, from changing a flat to adjusting brakes and derailleurs. Some even have automatic air pumps. All tools are attached to the stand with stainless steel cables and tamper-proof fasteners and an arm on the station allows users easier access to their bike while making adjustments.
The locations are still being finalized, but will be on highly-trafficked City-owned and/or public property.
City officials are hoping to have the locations finalized and the 4 systems installed by May/June of this year.