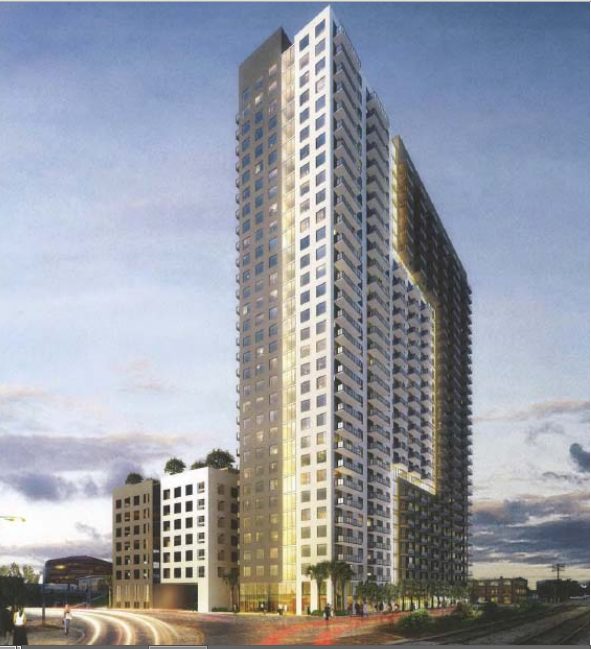 A 31-story mixed-use tower with 450 multi-family units and about 17,000 SF of ground floor retail with a detached 581 space parking garage, is eyeing up a surface parking lot on Jefferson and Garland in Downtown Orlando [Gmap].

The site plans that Bungalower looked at are only at the "courtesy review" stage, so nothing is set in stone yet.
The project was actually approved as a 40-story, 460 unit condo tower back in 2007, and was known as the Presidential. In 2001, the site was approved for an office building and drive-thru bank.
If approved and actually built, the building would provide the closest option for residential space to downtown. The city is asking that the developer be responsible for expanding Gertrude's Walk multi-use trail for that block (although it would need to be wrapped around the site and up to Garland since FDOT will not allow it to cross the tracks).