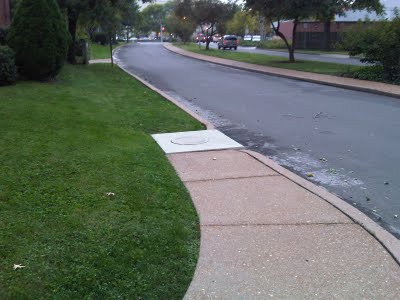 Schuller Contractors Inc. could be awarded a $3.1 M contract for the construction of some new sidewalks this week, paid for by Federal funding.
This is the second phase of a project to fill in the gaps in Orlando's pedestrian infrastructure.
According to the City, construction of this phase should begin by "the end of spring" and most construction will be limited to the College Park, Lake Como and Colonialtown neighborhoods. Construction will continue until late 2016.
Orlando Sentinel wrote about the story HERE and interviewed a number of community stakeholders, including Commissioner Patty Sheehan, who has been pushing for more sidewalks since 2001.
At the time of this posting, the sidewalk locations were still being cemented, we will post the final locations when they are made public.