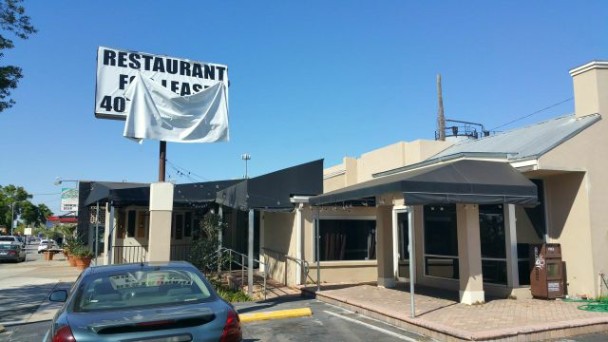 The spot on the corner of Virginia and Orange that housed Brian's and a short-lived Elliott's Public House [Gmap] will now be home to a new restaurant, Nova (an amalgam of North Orange and Virginia).

Nova owner, Mark Stillman, has opened a number of restaurants through Atlanta-based restaurant group 101 Concepts, but this project is a solo mission for the Brooklyn-born entrepreneur. According to Stillman, Nova will specialize in up-scale American farm-to-table cuisine.
The space has already been gutted by Stillman's crew and is barely recognizable from its Brian's days. The interior walls have been stripped down to their bare-brick bones and walls are being removed for a more lofty feel inside.
The plans for the space are, in our opinion, very ambitious, but we've been asked to keep them under wraps for a while longer. We'll be posting the plans in the near future, at Stillman's request.
We look forward to reporting on this space as it develops.
The restaurant's hopeful opening date is late August.