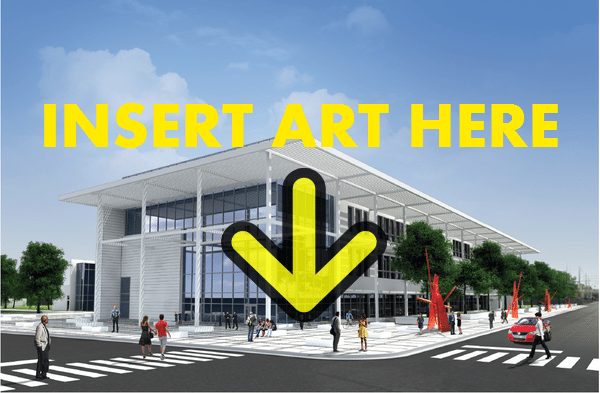 See Art Orlando (Website) has initiated a Call to Artists, in the hopes of procuring a an artist to design a contemporary sculpture for the new police headquarters.

SAO is hoping to recognize "the service of Orlando Police Officers to their community" with a new contemporary sculpture.
The design budget is set at $100,000.
The call is open to local, national and international sculptors that specialize in large-scale outdoor sculpture. SAO is only considering professional sculptors who have work that is currently on public display.
To be considered, artists must submit the following for the projected installation date of August, 2016:
Completed Entry Form submitted by July 1, 2015
Current Resume
One-paragraph Biography
Artist Statement
Projected budget and payment schedule
Minimum of 5 Slides, prints or digital images of outdoor sculpture (to-scale)
All CD's/thumb drive must be labeled with the applicants name and contact information. Dimension: Minimum
800 x 600; Maximum 1600 x 1200 pixels – File Format: JPG
Detailed description of materials dimensions, value or price, weight and detailed installation requirements
Project Schedule
Required Maintenance Narrative
To read more about this project or to apply, click HERE.