Here's a look at some of the events taking place this weekend.
Visit the complete events calendar by clicking on "Events" in our main menu.
Friday, May 1
Please join us for the annual Bike to Work Day, coming up Friday, May 1! Ride starts at Loch Haven Park and ends at City Hall. Registration at Loch Haven Park is at 7:30 am, ride leaves at 8 am. Meet us at Retro at 7:15 am and we'll ride over together! See you then!
Happy Mothers Day from FAVO. This special Event includes Friday evening 5-9 p.m. Art Show with 36 studios FULL of local Central Florida artists. Saturday 12-5 p.m. Art Show, Market and Mothers Day Festival. Come out to win big prizes, pick up Mothers Day Gifts and enjoy the day.
Bring the family and join us on the East Lawn at Lake Eola Park to watch Big Hero 6 during the return of the free Movieola series. Bring blankets, chairs, snacks and the whole family to enjoy this year's selections. Be sure to arrive early to secure a spot and enjoy some of the pre-movie activities. Food will be available for purchase. The movies start at 8 p.m., with the event beginning at 6 p.m.
TITTIE-THYME is releasing their Fifth Edition Zine **Submissions due April 22 [email protected]** HEX HAUS Open Art Fair including: Olivia Perez, Tara Atefi, Lillith De Vil, Brandon Geurts **e-mail [email protected] to be featured** IIOY? Zine Release LILAC & BLUE VINTAGE lbvintage.storenvy.com ST.EXGIRLFRIEND etsy.com/shop/Stexgirlfriend Vegan Cupcake Fairy*~ Hello Happy Plants hellohappyplants.etsy.com Cissa Jackson~Astro tarot card reading Jeneye Sunlion~ Henna Live Vintage Polaroid Booth by Darragh Band Merch Overstock [[TRA$HCAN PRINTING]] *Bitches n' Bows* AIOP (Art in Odd Places) http://www.artinoddplaces.org mnmlNOIR fashions…
May 1 & 3 | 8pm Friday, 2pm Sunday PUCCINI'S TOSCA Joel Revzen, conductor with an award-winning cast Perhaps one of the most beloved operas of all time, Puccini's Tosca offers a thrilling plot full of political intrigue, a particularly memorable heroine, and favorite arias including "E lucevan le stelle," "Recondita armonia," and "Vissi d'arte." Sung in Italian with English supertitles, this production is fully costumed with virtual sets and singing actors. Subscriptions on sale now. More information at 407.770.0071…
ABOUT 'YOU ARE HERE' : http://snapyouarehere.com TICKETS : Tiered levels – from free (with suggested donation) to the VIP experience ► https://www.eventbrite.com/e/snap-orlando-presents-you-are-here-connect-the-dots-tickets-16219740681 'YOU ARE HERE,' a city/state wide and month-long event, will engage guests in social, historical, and artistic conversations through the mediums of photography, visual arts, and film, with thought-provoking and exhilarating exploration of how individuals shape and build our shared environments. The event will be comprised of exhibitions, lectures, experimental media, and workshops that will compel audiences to…
SNAP! ORLANDO 'YOU ARE HERE' presents : 'LIFE IN REAL TIME' VIP VERNISSAGE AND 'YOU ARE HERE' KICK OFF EVENT 05 | 01 | 2015, 7-10pm. VIP Tickets & Info (includes All 'YOU ARE HERE' month long benefits & VIP gift bag) ► https://www.eventbrite.com/e/snap-orlando-presents-you-are-here-connect-the-dots-tickets-16219740681 OPENING NIGHT 05 | 02 | 2015, 7-10pm. Join the Event (public opening night / no cover) ► https://eventbrite.com/event/16414205330 "All the technique in the world doesn't compensate for the inability to notice." ~ Elliott Erwitt 'LIFE…
We will be showing the movie If I Stay. Gardens open at 6:00 pm, Movie time at 8:30 pm. Enjoy an outdoor movie in a beautiful garden. Blanket/chairs are recommended. You may bring a dinner picnic basket. Alcohol is permitted. Garden Admission is $6 adult and Leu Members receive free admission. Admission is collected at the door. Leu Gardens closes at the end of the movie. Curbie's Sidewalk Cafe will be selling great food and Peak Season Pops will be…
Saturday, May 2
Free Comic Book Day Saturday May 2nd from 9 AM to Sunday May 3rd 2 AM with 10 FREE COMICS per person! We will have several great local artists drawing FREE sketches of your favorite characters! Play some games to win prizes, or win door prizes just for showing up! This is the start of Free Comic Book MAY, so if you spend at least $3 four or more Saturdays in May, you get a free graphic novels out of…
Organic or all-natural? Cold press or fresh squeezed? Super foods or antioxidants? Chances are you've heard some of these phrases before and we'll be the first to admit that we're not exactly sure what they all mean! Join us on Saturday, May 2nd as we ride around to 3 different juice bars and shops with Dena Davis Fitness as we learn more about all things juicing and how each ingredient contributes to so much more than our taste buds! Dena's…
Free to attend! Appy to vend. Applications will be available in March! The FEEDback Fair is the culmination of our startup series for foodpreneurs. Participants from the Bringing It To Market course series will set up shop at East End to receive comments on their concepts from the Market's many patrons. If you are interested in having a table at the Fair, be sure to register for Foodpreneur 101 and 102. There will be an additional $35 registration fee to…
Join us again Saturday, May 2nd and every first Saturday of the month, right here in your Biergarten, for some funk, soul, downtempo, and other cool grooves perfect for a little afternoon sunshine as selected by Spreadsheets and bleek 'n coy; two of Orlando's most passionate music aficionados dedicated to making an impact in this city. Will Castro of Underground Rhythm District will be joining this month. Not only will the music selections be on point, we have 25 craft…
Join us on Saturday, May 2, 2015 along Edgewater Drive in the heart of College Park from 6 – 11pm. Reserve a Table for 10 for the best seat on the Drive, or bring your blankets and lawn chairs to enjoy another great evening with friends and neighbors. There will be a DJ in the center of it all playing your favorite tunes, a dance floor and great vendors. Admission: $5 minimum donation per person (kids are free!). Click the…
Please join us Saturday, May 2, 2015, 7:00 p.m. as we officially cut the ribbon to showcase our newly renovated shuffleboard courts and computer lab with special recognition to District 4 Commissioner Patty Sheehan for her assistance. Ceremony will take place at 7pm on the eve of our first Saturday of the month shuffle 7-9pm). Please invite your friends!

We can't wait until Cinco to start the fiesta! We're starting on Saturday, May 2nd and throwing the biggest and the best block party in Downtown Orlando! Come out and party with live music, bull riding, drink specials, mariachi bands, mustaches, mini-sombreros, Jell-o shots, piñatas, and more! Drink specials start on Friday, May 1st and last all weekend long! $3.50 Corona, Corona Lt., Pacifico and Modelo Bottles $4 Margaritaville Gold Margaritas and Shots $5 Margaritaville Flavored Margaritas and Shots $20…
Brazilian club Ponte Preta travel to Orlando for an international friendly. This game is included in the 2015 Season Ticket holder package.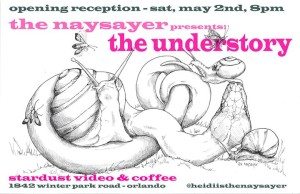 UNDERSTORY- noun un·der·sto·ry ˈən-dər-ˌstȯr-ē 1: an underlying layer of vegetation; specifically : the vegetative layer and especially the trees and shrubs between the forest canopy and the ground cover 2: the plants that form the understory — The Understory is a collection of Micron illustrations that will eventually be published into a coloring book. Insects, snails, snakes, bats, and sea creatures cohabitating in different scenarios. Most of my reference material has been from photos that either I have taken, or…
Sunday, May 3
Head to East End Market on Sunday, May 3rd from noon to 4pm for Bookmark It's Locally Grown Words Summer Book Fair. Over 40 local authors, representing a variety of book genres, will be on hand to help you find the perfect summer reading stack for your whole family! The event is FREE to attend and East End Market will be open for your additional dining or shopping needs. Featuring: Beating Windward Press Tiffanie Beecham Jesse Bradley Burrow Press Tracey…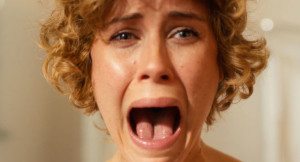 Helen is not dealing with her parents' divorce very well. Unlike most who go through that sort of thing she decided to act out in very unique ways. She fucks around a lot… but what 18 year old doesn't? No… Helen is more prone to behavior that would make most cringe… like, a lot. Poor feminine hygiene as a means of rebellion is pretty high on that list. After a shaving accident that causes her to be admitted into a…
#APGD will never be a more wretched hive of scum and villainy than on our May the Fourth be With You Eve! Sip and Stroll, Sunday May 3, 2 to 5 p.m. Feel free to come dressed as your favorite Star Wars character or just bring along your love of good food and drink and enjoy the best in Redlight Redlight curated beer, wine, along with select light bites. This all inclusive stroll will include ten stops, each with samples…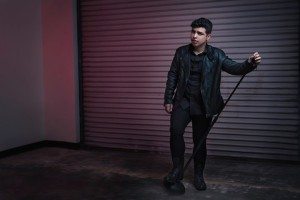 Sunday, May 3 at Will's Pub Banditos with guest doors at 4:30pm (early show) / 18+ / $5 Get tickets: http://ticketf.ly/1FUGziC and at Park Ave CDs – – – – – – – – – – – – – – – – – – – – – – About Banditos: If Banditos have not managed to catch your attention yet have no doubt that everything we believe bands should aspire to be, the skill hidden behind pure appreciation, nice guys…