Project DTO presented their final report to the City Council yesterday.
Consisting of 100 volunteers, Project DTO was a taskforce called upon to assess Downtown Olando's strengths and weaknesses and then recommend ways to improve our City. The volunteers came up with over 100 ways to do just that.
Editor's Note: We don't want to brag, but we do this almost every week in our I Wish This Was column
A number of the ideas focused on improving pedestrian safety and fostering new business.
We've assembled some of our favorite ideas and infographics below: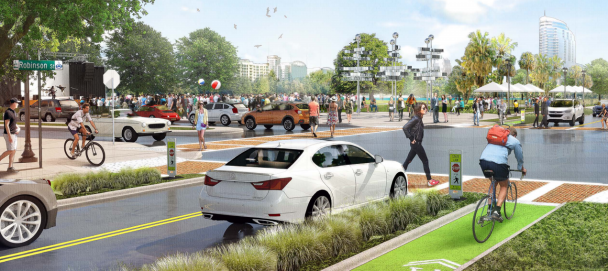 To see the complete report, click HERE.