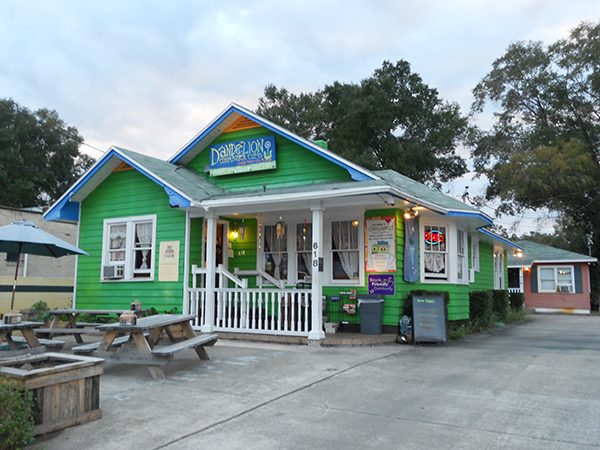 Julie Norris, long seen as the figurehead of the local vegan, hippie culture in Orlando, is no longer affiliated with her flagship restaurant Dandelion Cafe (Facebook | Website) in the Mills 50 District [Gmap].
Norris announced via a blog post (that was picked up by Orlando Weekly, HERE) last August, that she had entered a legal battle with founding partner, Chris Blanc, who had filed to dissolve the company which turned nine years old last March.

With the buyout concluded, Blanc has taken control of the much-beloved cafe, and is looking at moving forward with a handful of improvements  that include new equipment, larger storage facilities and a possible build-out of the kitchen over the coming months.
Down the road, Blanc hopes to build on the success of Dandelion and open a number of like-minded locations across the state, and provide more opportunities for growth for his staff.
Due to a non-compete clause negotiated through the buy-out, Norris will be moving on to greener pastures, in DeLand. Her new business concept is still under wraps.
Norris released the following statement, concerning her departure from Dandelion Cafe: