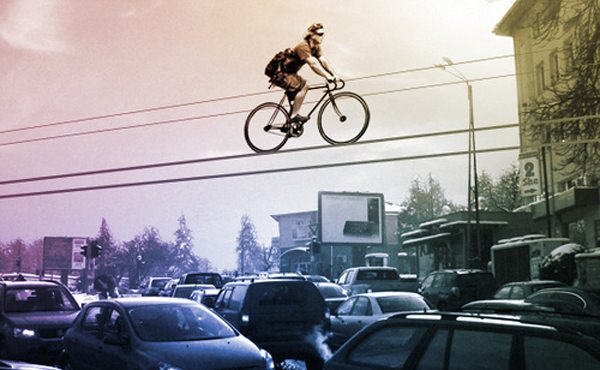 A survey conducted by the City of Orlando's Transportation and Planning department took an in depth look at the existing cycling infrastructure in City limits recently.
We took a moment to choose four of the projects that really caught our eye and listed them below:
1)  Expansion of the OBT Trail that could open up more of the northwest portion of the City with a 3.5 mile connection between College Park and Rosemont. It would run along the east side of the Orange Blossom Trail on existing sidewalks.
Estimated Cost: $3,410,000
2)  Orlando Urban Trail  West Segment 2 would be the western section of the Orlando Urban Trail. It would provide a 2.9 mile connection between Shingle Creek Trail and Downtown Orlando. It would serve three schools and multiple parks.
The path would consist mostly of a 12-foot off-street path and run along roadways and through public property.
Estimated cost; $4,500,000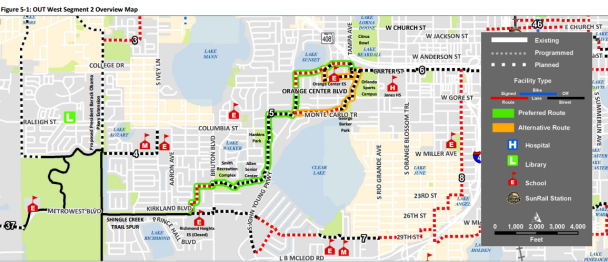 3) Orlando Urban Trail, West Segment 1 Would connect the 1.2 miles between Tampa Avenue and Division.
Estimated cost: $1,660,000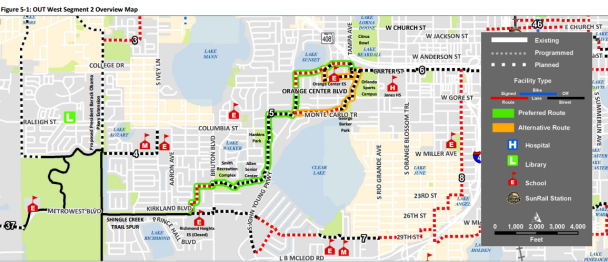 4) The Downtown Central Trail would run the 2.5 miles between Michigan Street and Gertrude's Walk. The route will most likely run along Division and Anderson Street.
Estimated cost: $20,000-$3,220,000
You can read the in-depth report HERE  .