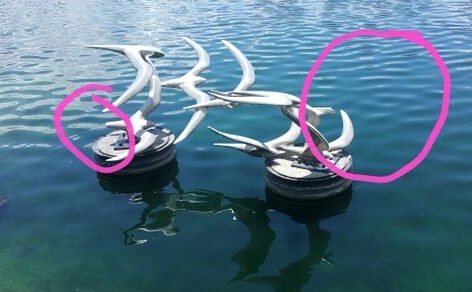 A Bungalower reader gave us the heads-up that one of the privately funded See Art Orlando (Website) sculptures, Take Flight, had been damaged somehow.
A tail and a bird have been removed from part of the sculpture that is close to the shore. We reached out to the SAO board for more information, but the cause of the incident was still unknown.
The artist, Douwe Blumberg, will be returning to Orlando sometime this summer to repair the sculpture.
See Art Orlando installations are covered under the City's insurance policy for public art. The City is currently investigating the extent of the damage.