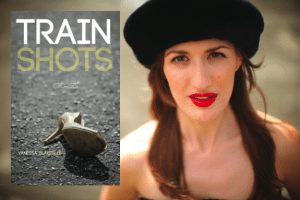 Local author, Vanessa Blakeslee, debuted her story collection, Train Shots, last year through Orlando-based indie publisher Burrow Press. The collection has now been optioned for a film by New York-based filmmaker, Hannah Beth King (IMDb).
King, originally from Winter Park, has prodcued and directed a for networks like Current, Discovery, and PBS. Her first feature-length film, Dirt Roads, is in pre-production and focuses on human trafficking in South Florida.
Train shots won an Independent Publisher's Gold Medal for Short Fiction in 2014.
King is particularly interested in stories from the collection based in Central Florida that focus on students from Rollins College drinking at PR's (the story that gives the collection its name) and one about a baptist preacher and his wife caring for a single-mother.
Blakeslee will consult King as she writes the screenplay and will release her debut novel, Juventud, on October 13th with Chicago-based publisher Curbside Splendor (Website).