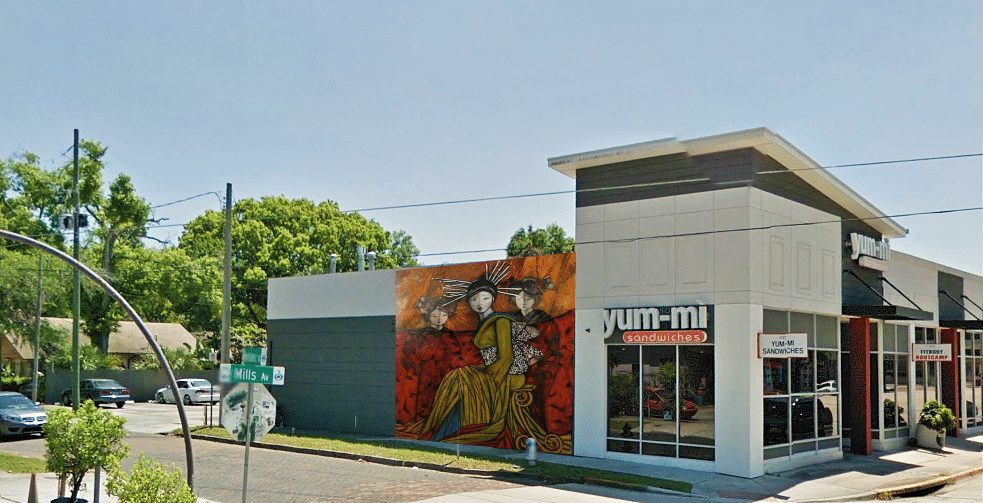 Soil and Water Conservation Supervisor 4 Eric Rollings is backing a public art project in Mills 50, that will be made using over 14,000 up-cycled bottle caps, some time this summer.
The mural will be based on the artwork pictured below, and placed on the side of the former home of Yum-mi Sandwiches on 17-92 [Gmap]. Expect more on Yum-mi's transition in the coming week.
The artist, Wilson Romero, specializes in painting but will be using bottle caps for this specific project to call attention to a major problem in Orlando, plastic contamination in local waterways.
This will be the first of a string of projects by Rollings that will focus on plastic contamination and polluted stormwater runoff. Many people don't realize that rainfall in Orlando will make its way through multiple lakes and waterways, all the way to the Econlockhatchee River. Rollings has identified three of the most common objects found at lake cleanups to focus his attention on in the coming months; styrofoam, wristbands, and bottle caps.
The mural will be affixed to a backing, and then installed on the side of the building, much like the Boy Kong ArtReach Orlando Buffalo on the front of the Orange Studio, just down the street.