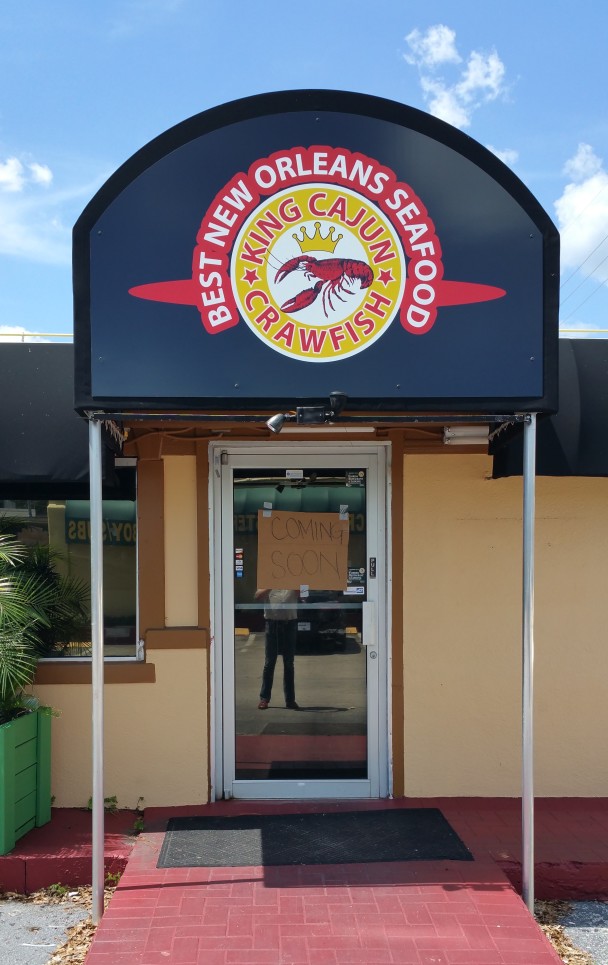 King Cajun Crawfish (Facebook) is moving across the parking lot into the former home of Divas Dinner Theatre/Bananas/Mills Brew Pub [Gmap].
According to the owners, they are renting the space from the current owners, and plan to open at the end of July.
The current location will continue to stay open until renovations have finished, and then it will become something different.
The owners were still unsure as to what the new restaurant concept would be.