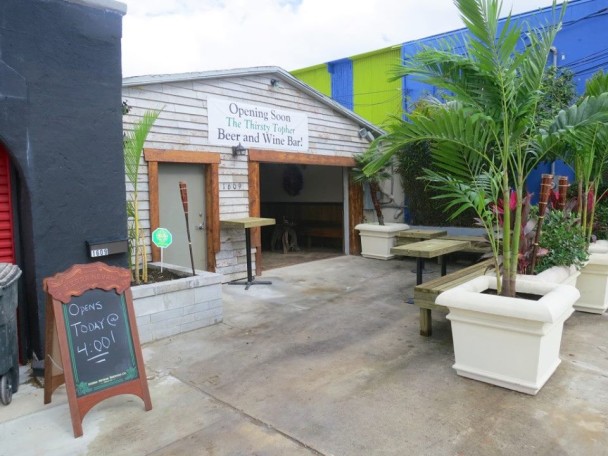 As everyone is aware, the new Yard at Ivanhoe development will be taking over all of Alden Road later in the year.
The Thirsty Topher (Facebook), currently located in a retrofitted garage on Alden Road, will be relocating into the former Cindy's Tropical Cafe location on Virginia Drive [Gmap].
The new location will stay true to the original aesthetics Topher-heads have come to love; low lights, great draft and wine list, no tvs and friendly service. However, it will be slightly smaller at 700 SF.
The original bar will stay open until November 15, and the new location should be open in the next three months, so all of the "Ivanhoodlums" out there will have some overlap to look forward to.