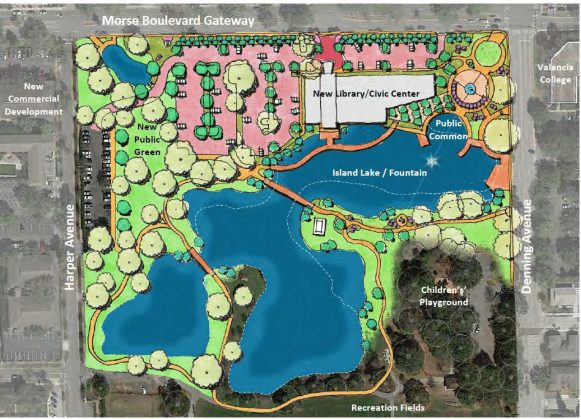 The City of Winter Park's Library Task Force has released a report that recommends moving the public library to Martin Luther King Jr. Park, in the western part of the city [Gmap].

The current building has received a number of complaints over the years for not being ADA compliant and for a lack of parking.
The task force considered two other options that included expanding the existing building but there wouldn't be enough parking available for the increased footprint, requiring the construction of a parking garage on site. The other option being building a branch at City Hall on Park Avenue.
The cost to renovate or rebuild the current library building is estimated to be around $22 M, compared to the estimated $15 M price tag of relocating to MLK Jr. Park.
The Winter Park City Commission has yet to agree on which option they like the most.
The full report by the Library Task Force can be read HERE.
Editor's Note: An interesting fourth option that has been brought up in the past but not researched in this report is the potential to combine the library with the post office in Winter Park's Central Park.