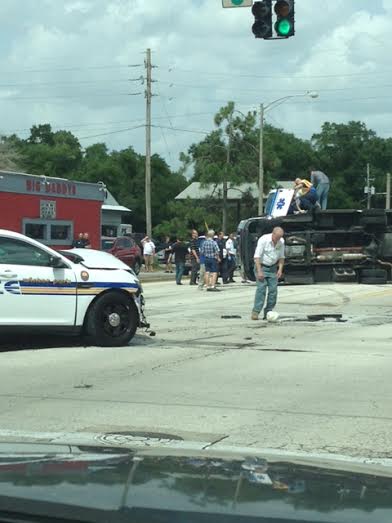 This photo was sent to us from the folks at Houndstooth Sauce Company (Facebook) today, of a police car that allegedly crashed head-on into an ambulance at the corner of Corrine and Winter Park Road.

We have yet to hear about the status of the drivers, but someone from Big Daddy's (Facebook)  reportedly had to haul a ladder over from the restaurant to pull the driver and passenger from the flipped ambulance.
We recently wrote about the number of accidents along this road HERE.