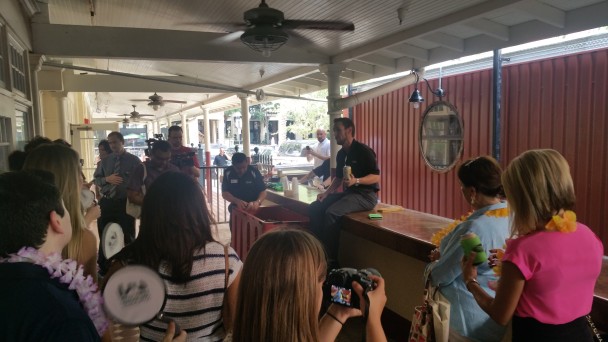 The Downtown Orlando Partnership (Website) has launched a new downtown tour based on local restaurants. The Downtown Orlando Food Tour (Website) will run every Saturday and will take participants on a whirlwind tour of curated restaurants in the Central Business District.

Bungalower accompanied the DOP on their inaugural tour this past Wednesday, July 9, and sampled everything from macaroons to slow roasted beef with port wine reduction. The tours will focus on showcasing the variety of food and history available downtown.
Founding restaurant partners include Artisan's Table (Website), Ferg's Depot (Website), the Golden Knife (Website), Le Gourmet Break (Website), Waitiki (Website), and Avenue Gastrobar (Website).
Tours last two hours, include six restaurants (for the time being) and cost $35 per person.