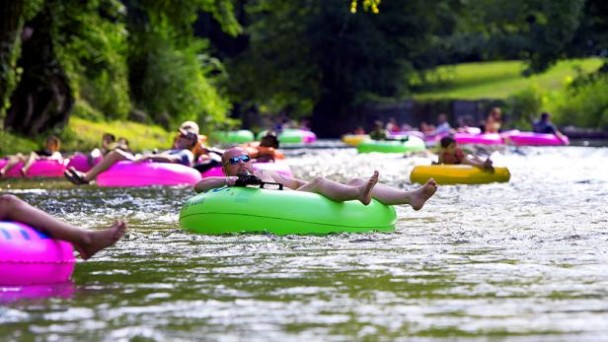 Here's a look at some of the events taking place this weekend.
Visit the complete events calendar by clicking on "Events" in our main menu.
Friday, July 10
Central Florida's biggest and best Bastille Day Celebration returns Saturday, July 11, 2015. This year the Audubon Park Garden District is offering an array of activities throughout the day. The festivities include a crepe breakfast at East End Market, an intimate dinner with Dana Roquemore's The Dinner Project, the return of our Artisan Cheese and French Wine Pairing with La Femme du Fromage, an indoor Rouge Rouge Market at Redlight Redlight, an outdoor street fair with art stroll, baguette fencing,…
Marcus Adkins has been exploring the beautiful coastlines of Florida from his home base in Orlando for over 10 years His remarkable, and dramatic Landscape Photographs pull you into a magical space, and leave you filled with wanderlust. The collection of Fine Art Landscapes that Marcus Adkins has created bring you on a journey that begins on the east coast of Floridabefore sunrise to witness a Logger-Head Sea-Turtle laying her eggs, then the sun rises to reveal the beautiful colorful…
Get tickets: http://ticketf.ly/1MM1zfP Details: A Night Out With NEON TREES at The Beacham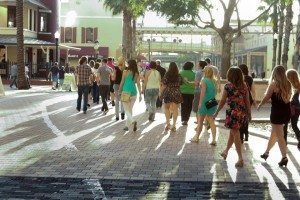 The Orlando Conductor Crawl is SunRail's original pub crawl that happens every 2nd Friday of every month! Join us Friday, July 10th from 6p – 10p as we head northbound to The Alfond Inn in Winter Park. It's not only a beautiful hotel but home to some amazing art pieces from people featured in highly recognized museums around the world. William Kentridge, Jenny Holzer, Carrie Mae Weems, and Yoan Capote are some of the internationally-renowned artists featured in the Alfond…
Swamburger Presents… Nationally-touring, eclectic Hip-Hop duo, E-Turn & SPS, are releasing their second collaborative album, ESP. Join them for a night of incredible live music, featuring some of Orlando's top talent. With: DJ Sureshot Leisure Chief Swamburger & Rubox (ESP Visual Orchestra) Doors open at 9PM. Tickets are $10 in advance & $15 at the door. Purchase advance tickets: http://tinyurl.com/esptickets Location: The Social 54 N. Orange Ave. Orlando, FL 32801.
    Sarasota's premier burlesque revue Black Diamond Burlesque brings one of it's most popular shows to The Venue, Orlando, FL~ Caravan de Burlesque. Vagabonds and gypsies and mystics and exotics to delight you. A show of seduction, with sumptuous special guests joining your favorite Diamonds on stage at one of our most delicious shows yet! Performing since 2010, Black Diamond Burlesque is thrilled to be on The Venue's stage! https://black-diamond-burlesque.tixato.com/buy/caravan-de-burlesque-orlando-bound
Saturday, July 11
WE'RE TUBING THE RAINBOW RIVER!!! JOIN US!!! Please join our LGBT Outreach as we host a day of tubing and picnic-ing SATURDAY, JULY 11th! It'll be an early start with us carpooling/departing from Our Lady of Lourdes' parking lot @ 7:30am (or just join us there)! This should get us to Dunnellon, FL around 9:30am where we will immediately launch for an incredible morning of floating, socializing and building amazing relationships down the Rainbow River! We'll then provide (the main)…
Start APGD's Bastille Day Celebration off this year with a crepe breakfast by East End Market Chef in Residence, Jessica Tantalo. Jessica will be hosting and presenting a variety of crepe filling options that are sure to delight. All francophiles, breakfast lovers, and food enthusiasts welcome to this special event in East End's event space, second floor (3201 Corrine Drive, Orlando 32803)! Mimosas will also be available for a separate donation. Is there anything attendees might want to bring or…
In comics, Wakanda is the home of the Black Panther, but it is also a window on broader questions of race and society. Steeped in the social and political narratives of the 1960s, Marvel Comics reflected the concerns shaping their youthful readership. Contemporary superhero comics and cinematic adaptations such as Captain America: The Winter Soldier and Avengers: Age of Ultron incorporate this historic legacy of social commentary in numerous ways. This talk answers the question, "What comes from Wakanda?" exploring…
The biggest event in town on Saturday night as FC Dallas travels to Orlando.
Woo! Ride your decorated bike to #APGD's 7th Annual Bastille Day Festival and be automatically entered in our Bastille Bash Bike contest! Show us your finest French decorating ideas and you might win some of our fun, cheap prizes! The Bastille Bash Bike contest will take place at our Bastille Day Street Celebration (6 to 9 pm), outside Emmanuel Episcopal Church Orlando, FL. Ride up anytime you want – judging and prizes will be handed out at around 8 pm-ish!
"A multiplayer game is a game which is played by several players.The players might be independent opponents, formed into teams or be just a single team pitted against the game. Games with many independent players are difficult to analyze formally in a game-theoretical way as the players may form coalitions." – Wikipedia This month, we're producing a familiar but different kind of B//T experience. Multiplayer is half party, half live-action game. Sandwich Bar and Spacebar will host the incredible music…
Sunday, July 12
Bring the whole crew or free admission on the second Sunday of the month. Activities include a make-and-take craft station and mini-tours from noon-2:30 p.m., and the galleries are open until 4:30 p.m. Pack a picnic and enjoy lunch in our Sculpture Garden.
  Come out to Semoran Skateway to see the Orlando Psycho City Derby Girls!! Our top travel team the Orlando Roller Derby – Straight Jacketteswill be taking on the Sintral Florida Derby Demons ! Doors open at 4:30 and game starts at 5:00pm. Always at Semoran Skateway Don't get caught standing in the crowd… bring your own folding chairs for up-close track side seating. Chairs must have rubber bottoms and no heels ladies. This is an all ages event. Food…