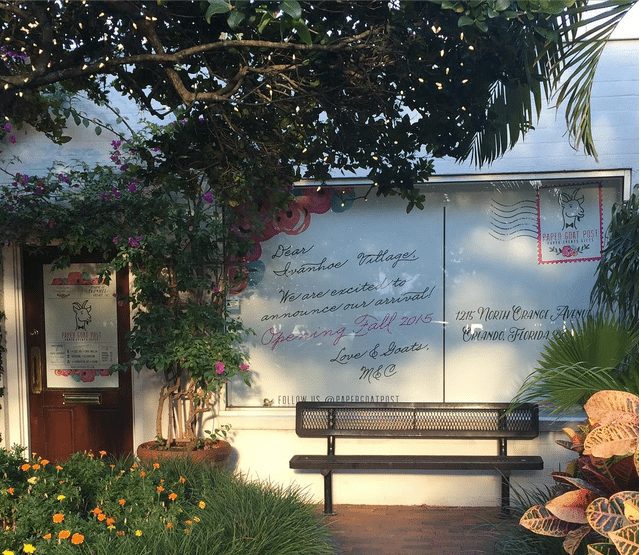 Two sisters that love paper are opening a shop in Ivanhoe Village to sell paper goods.

Specializing in things like cards, notes, birthday planners, and party invitations, Paper Goat Post (Facebook | Website) will be opening a storefront, just around the corner from Backhaus Bakery [Gmap].
Paper Goat Post will also carry gift wrap and balloons, including over-sized balloon creations for special occasions.
The shop is scheduled to open some time this fall.